GETTING LEADS AND SELLING
INTRODUCTION
Most companies do not sell their products and services directly through their websites. Although the website may be the way a potential purchaser becomes aware of the company, the sale only happens when a human contact from the company works with the potential purchaser to finalize the sale. You cannot wait for potential customers to come knocking at the door. A proactive process for getting leads and making the sale must be in place. This applies whether the company has scores of people in the selling force or whether it is only the company's owner who is doing the selling.
This article provides an overview of the key steps in this process.
THE NICHE
A proactive process requires a defined target market niche. This will be a certain group of typical customers perhaps located in a certain geographical area and working in a particular industry. One of your goals should be that say 90% of the potential customers in the market niche will be aware of your company and what it offers within 3 years. By focusing on such a market niche you can refine what you are offering so that it is exactly right for your target customers. This focus maximizes the effectiveness of your marketing efforts.
THE USP
With a well-defined market niche, it is easier to develop your Unique Selling Proposition (USP). This is the reason why the customer will find your offering better than other competitors who supply that market niche. With a clear understanding of the needs of a typical customer in this market niche, the product / service package can be tuned to be exactly right for this customer.
AIDA
AIDA is an acronym to remember the steps involved in getting potential customers to move along to a purchasing commitment. AIDA stands for
Awareness
Interest
Desire
Action.
The marketing and selling efforts must coordinate to move sufficient potential customers along this path.
A STRONG INTERNET PRESENCE
A critical and necessary resource if sales growth is to be satisfactory is a strong Internet presence. This includes a selling-effective website that is highly visible on the Internet. There are a number of relevant articles among the Newsletters on this important point.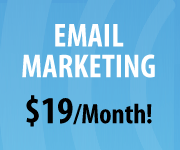 PERMISSION MARKETING - THE BUYER IS IN CONTROL
Almost as powerful as the change created by the Internet, is the change created by a new relationship between buyer and seller. The buyer can now be much better informed through the knowledge available on the Internet. This includes better information on all the suppliers that might be considered. So the buyer is now in control. This is what is meant by Permission Marketing. The sales team must consider what ways of contacting customers are open to them, without creating negative backlashes.
THE SALES FILTER
All selling is a game of percentages and a question of time. Different people have different needs and different urgencies about filling those needs. You'll hear quotes such as the average sale takes 6 contacts with the potential customer to move them to the point of action. Given these percentages, many have suggested that a successful selling process is like a funnel. You need a lot of potential customers contacted to start the process since only a certain percentage will start to move along the AIDA dimension at any given time. This is illustrated in the diagram to the left.
THE SALES FORCE
Given the need to contact and bring in to the top of the funnel an adequate number of leads, it is clear that low cost ways of finding such leads must be found. Expensive trained sales representatives could not efficiently deal with all these leads. So lower paid team members should be working on finding and qualifying which leads are worthy of more intensive efforts to make the sale. Key questions to resolve here are the make-up of the sales team and the question of the point at which the lead is passed from the initial contact to the sales representative who will work with the customer to make the sale (the handover).
SALES CONTACT MANAGEMENT SYSTEMS
Since a large number of leads will be coming through the funnel and the sales process may take weeks or months, it is important to keep good records of all that has occurred in the contacts between the company and these potential customers. Systems to do this may be called CRM (Customer Relationship Management) Systems or Sales Contact Management Systems. A homegrown Microsoft Access database system may be adequate. There are very effective and relatively modestly priced Sales Contact Systems such as Act! or Goldmine or Maximizer. Beyond that there are much more elaborate CRM systems, that are major investments but will possibly be integrated into the total ERP (Enterprise Resource Planning) systems. Whatever the system chosen, it is critical that it does at all times give a full status report on each potential client and on planned future activities.
MONITORING RESULTS
The great feature of Internet Marketing is that it is very much easier to track exactly what is happening with each marketing or sales initiative. Split runs between alternate approaches can determine which is the most effective approach. It is important to set marketing and selling goals and monitor results against those goals. In this way effective methods can be strengthened and ineffective methods dropped. A short note like this can only give a hint of what is possible.
FURTHER READING
If you wish to do some homework before working on your sales force organization and their action planning, the following are useful references. The titles are self-explanatory.
If you only read one article, then this is the best overview and captures the main elements of the process.
In a Permission Marketing world where the customer is in control, new approaches are needed for you to be invited in the door.
NEXT STEP
It is often very useful to include a knowledgeable and objective outsider in some way in the development of the lead generation and selling program. At a minimum, a trusted mentor or coach can be a resource to the leader of the selling development program. Such a coach can be a source of new ideas and can help in reviewing the progress and in suggesting ways around roadblocks. If internal resources are already over-stretched, the right coach can help in a more hands-on way with the development of the total program, the implementation of any sales support tools and in the coaching of the front-line sales people.
If you need such assistance, SMM will be happy to help you figure out your best approach. Our help can be configured to meet exactly the needs you have. Our strengths, experience and creativity can complement those of your company. So write us a Message today on what you're looking for without obligation.
Barry Welford
Add to Social Bookmarks
Added to site 19 October 2005
As a service to your readers, why not link to this article on Getting Leads And Selling.
Permalink: http://smmbc.ca/selling.htm
Feedback
So do you agree or disagree? Is this message right? Is there some part of this where you have a problem? Would you have liked more information on any of the issues? Whatever your reaction, please give us your feedback. In this way, we can tune the content of future Newsletters to better meet your needs.

Reproducing This Document: Permission is granted to reproduce this Document in its entirety in an e-mail newsletter or on a web site provided that the article is reproduced as shown above, with a hyperlink to http://smmbc.ca with credit in writing to SMM Internet Marketing Consultants. Please send an e-mail notification and a copy of the newsletter or link to smm.bc.ca@gmail.com upon reproducing the Document.