Internet Marketing Is In - Trade Shows Are Out?
Introduction
Security and cost concerns have had a damaging effect on the attendance at trade shows and trade exhibitions. Here's a pretty typical recent news item from Bloomberg.com on a really big trade show, the German Cebit Fair:
The world's largest technology fair, which starts March 18 in Hanover, Germany, may draw more than half a million visitors, organizers said. The show will likely shrink for a third year after a technology industry slump led to lower sales, mounting losses and bankruptcy for some companies.
However, long-term exhibitors at trade shows sometimes find it almost impossible to stop being exhibitors. Will your absence from that trade show be seen as a sign of a company in distress? Trade shows are increasingly costly. At the same time, Internet marketing is becoming more powerful and effective. So what should a company do? Go with the up-and-coming technology, or stick with one of the oldest ways of contacting customers, the trade show. This Newsletter will provide the possibly surprising answer for you.
Permission Marketing Tools
Potential customers are increasingly overloaded with information. The e-mail flood is almost overwhelming. Telemarketers are eager to bend your ear. Accordingly many potential customers insist on Permission Marketing. "Unless I ask for information, I do not wish to receive it."
This makes some of the traditional marketing tools almost impossible to use. A direct-mail information package may go straight into the waste-paper basket unread. E-mail messages may be filtered off to the Delete pile by some spam filter, even including those messages that might normally be labeled 'friendly'. It is also very difficult for a sales representative to get a face-to-face meeting with the client. Press releases may not be picked up by the media, which in turn may not be read by the target audience. The common feature of all these methods is that they are not relying on Permission Marketing to get themselves noticed. Their timing is set by the marketer and not by the potential client.
Much more effective are those marketing methods that follow the principles of Permission Marketing. This means that the potential customer is looking for suppliers, rather than the other way round. One example is paid directories, such as the Thomas Register or the Yellow Pages, where customers search for suppliers of a particular product. The Trade Show, Exhibition or Conference is another example where potential customers may be searching for suppliers. Finally and most importantly, suppliers can now have a website to show what they offer. Potential customers searching on the Internet may find the company website and check out the information they need to know.
It is highly likely that Permission Marketing methods will have a much better chance of creating the sale. They help the customer complete his purchasing activity. Other methods are trying to persuade the customer to buy: this is a much more difficult task.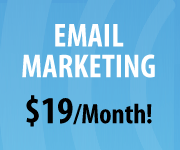 The ROI For Different Marketing Tools
The only appropriate way to determine which marketing tools should be used is to evaluate the Return on Investment (ROI) for each of the choices. This requires a careful estimate of the Return and of the Cost. The Return is the estimated $ value of the sales created. The Cost is the total $ cost, including salary costs of those involved and all related cash-cost items. The Return on Investment is then the Return divided by the Cost.
In allocating the total marketing budget, the possible activities should be listed in decreasing order of ROI. All activities are budgeted starting from the top until the budget is completely allocated. Undoubtedly there will be more marketing activities than can be funded. Depending on the particular market sector, a wide variety of activities are available. For example, these might include:
Internet Marketing - Website, e-mail contacts, contests, shopping cart
Media Advertising - Television, Radio, Newspapers, Trade Journals, Trade Directories
Direct Mail - Mailings, Give-aways, Samplings
Pricing campaigns - Discount coupons, Limited time offers, Bundled purchases
Direct selling - Telemarketing, Face-to-face Sales Calls
Trade Shows and Exhibitions
Unfortunately as Costs have risen for Trade Shows and Returns from them have dropped, Trade Shows have dropped somewhat down the totem pole. Do they still earn their keep relative to other marketing activities?
The Direct Benefit For Trade Shows
The direct benefit of trade shows are the sales that result from the company presence at the trade show. This direct benefit comes from those who actually visited the trade show booth or met with company representatives at the show. For most shows, the revenues that result from the contacts made at the show will be lower than they used to be a few years back. Security concerns over the past two years mean that fewer people want to be travelling more than is absolutely necessary. People in general are now covering more responsibilities and therefore often time is more precious. Only the most time-effective activities will be pursued.
At the same time the costs have grown not least by inflation. However as attendances have dropped, fees have been raised to make the trade shows economic. This double-whammy would undoubtedly mean that trade shows would be dropped from most managers' marketing budgets if only the direct benefits were considered.
The Holistic Benefit For Trade Shows
Where trade shows still perform well is if you consider what is sometimes called Holistic Marketing. Marketing activities rarely have only a direct effect on sales. Usually they have some other secondary or even tangential effect that may be either positive or negative. Any marketing activity must be considered in terms of the way it works in concert with other current marketing activities.
Consider a pricing example. It might be thought that offering a short-term pricing discount might increase sales, based on classical pricing theories. However offering a pricing discount may change people's perceptions of the product. Perhaps what had been viewed as a luxury product suddenly becomes devalued in the eyes of potential customers. So a discount is not just a discount.
Exhibiting at a trade show implies certain attributes of the company. Clearly the company is sufficiently robust that it can afford to underwrite a somewhat costly promotional activity. These stronger companies can gain further ground on their weaker competitors, that cannot afford to exhibit, by having a website that promotes their trade show activity. The 'holistic benefit' that the trade show activity can generate is very significant. This benefit comes from people who have not visited the trade show, but become aware of it through the website. Indeed this benefit can be worth several times the direct benefit achieved through those who actually visited the trade show booth.
This holistic benefit of trade show exhibiting comes from its effect on a number of the critical sales-effective parameters of a website: that is searchability, usability and credibility. More information on the importance of these factors can be found in Newsletter 32. We will explore these factors in reverse order. The holistic benefit can be maximized by how the trade show presence is featured on the website.
Credibility
Exhibiting at a trade show is a powerful symbol typifying the credibility of the company. This is something that should be featured on the Home Page of the website, since it may have a strong effect on those visitors who have never heard of the company before. This provides an immediate point of recognition and association for anyone knowledgeable in the market niche.
Usability
Some companies merely provide a link from their website Home page directly to the website of the trade show. This misses a great opportunity for the company website to be a little more 'sticky' and at the same time provide more information to the website visitor. Instead, the trade show reference can be something like the following: "We're exhibiting at the ABC 2004 Show. Check out details." This link would then open a new web page in a new window giving full details and suggesting company contacts. This web page should also include a link to the trade show website and also have a Close button. This approach gives more opportunity to provide favourable information and encourage contact with the company.
Searchability
Another very important benefit of this approach of having a separate trade show booth web page is in its effect on search engine rankings. If this page is constructed appropriately, then it can itself be highly ranked in a search for "ABC 2004 Show". So if someone searches for the ABC 2004 Show, then your company trade show web page will be high on the search engine ranking list, perhaps in the first five. It's another opportunity for your company name to be seen and associated with the trade show. However some may also click through to visit your webpage.
If this approach is adopted, then ideally the web page should be put on-line at least 2 months and ideally 4 months prior to the trade show. This gives adequate time for the search engine spiders to find the web page. Alternatively some may feel it is economic to use a Pay-per-Click (PPC) program for the trade show web page to give added visibility to the company's presence at the trade show.
This approach will maximize the holistic marketing benefits from the trade show presence. They will increase several times the total benefit to be gained from the trade show presence. They turn what might be a losing proposition as a marketing activity into very much a winning approach.
Using Internet Marketing To Leverage Your Trade Show Presence
Another aspect of trade shows that will not be covered in detail here is how to maximize the trade show direct selling benefit by associated internet marketing activities. Many shows will give e-mail contact addresses for registered participants in advance of the trade show. Although one must be careful not to create spam, a single personalized message prior to the trade show that offers something of interest will usually be acceptable. Many shows provide facilities to record the visitors to a booth electronically. This again can simplify the sending of personalized e-mail messages to all booth visitors as a follow-up. These pre-show and post-show activities will significantly increase the selling effectiveness of the whole operation.
Conclusion
If you run your trade show activities now in exactly the same way as you ran them 7 years ago, then you have probably seen a major decline in ROI from this activity. Relying only on the direct selling benefit at the show is sub-optimal. You should probably seriously question your continuing trade show participation.
This is not the best way of doing things. A trade show can be an important part of a coordinated marketing strategy, since there are many holistic or spin-off benefits from trade show participation. This Newsletter has explored how such holistic benefits can be generated.
Related: Spirit Show
If you need help in applying these ideas, then please contact SMM. Our help can be configured to meet exactly the needs you have. Our strengths, experience, creativity and practical common sense can complement those of your company. So write us a Message today on what you're looking for without obligation.
Barry Welford
Copyright 2004 Barry Welford, Montreal, Quebec, Canada
Added to site 23 March 2004
Feedback
So do you agree or disagree? Is this message right? Is there some part of this where you have a problem? Would you have liked more information on any of the issues? Whatever your reaction, please give us your feedback. In this way, we can tune the content of future Newsletters to better meet your needs.

Reproducing This Document: Permission is granted to reproduce this Document in its entirety in an e-mail newsletter or on a web site provided that the article is reproduced as shown above, with a hyperlink to http://smmbc.ca with credit in writing to SMM Internet Marketing Consultants. Please send an e-mail notification and a copy of the newsletter or link to smm.bc.ca@gmail.com upon reproducing the Document.